Pi2Go Mark 2 with ScratchGPIO
Simon Walters (Cymplecy) has worked on ScratchGPIO for many years and continues to add new products to the supported list. Pi2Go Mk2 is now also supported – here's a brief introduction on how to get started.
Step 1: Install ScratchGPIO
Visit the ScratchGPIO install page here.
From a command line, first run the wget to download the installer
wget https://git.io/vMS6T -O isgh8.sh
Then run the installer:
sudo bash isgh8.sh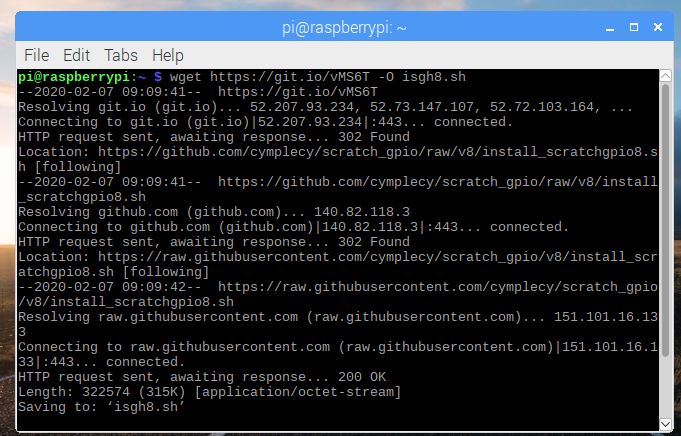 Step 2: Run ScratchGPIO8Plus
Make sure you choose the correct program to run here. Do NOT run ScratchGPIO8, nor Scratch2GPIO…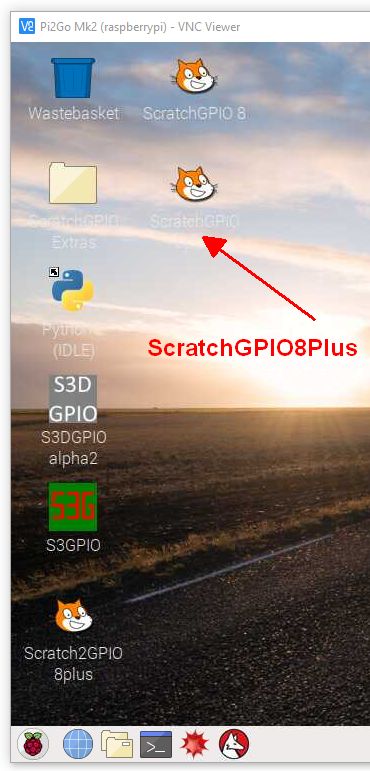 Step 3: Create an Addon Variable
You need to create a variable and set it to "Pi2Go2" (without the quotes)
Select the Variables tab (top left) and press "Make a variable"
Name the variable "AddOn"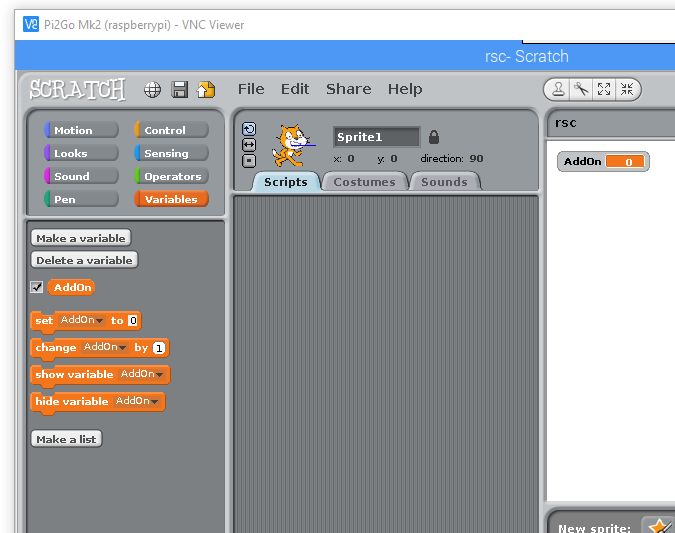 Move the block "set AddOn…" to the programming area and enter Pi2Go2 as the variable name.
While you're at it, grab a green flag block from the Control tab and lock the 2 blocks together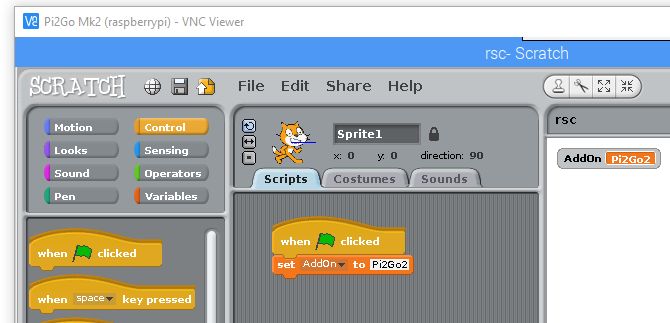 Click on the green flag and the AddOn variable in the stage will show up as Pi2Go2 as in the image above.
Step 4: Check the Sensors are available
Now, when you look into the Sensing tab, next to the bottom is a block showing "slider sensor value". If you click on the slider you can see all the other sensors available, including those for the Pi2Go Mk2: battery, frontleftlight, frontrightright, etc. You can now use all these sensors in your program.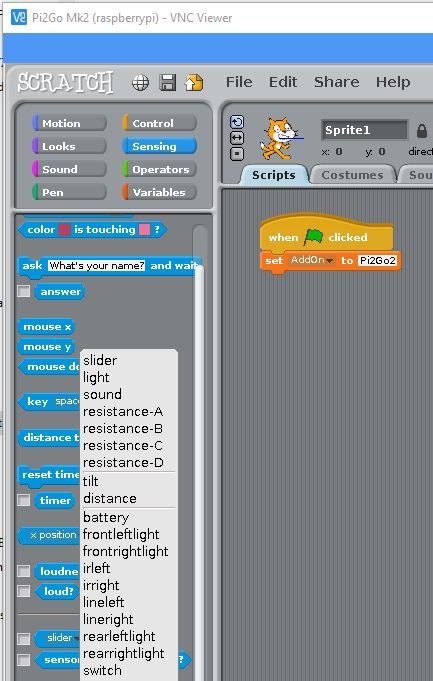 Step 5: Drive the Motors
Now you can create two more variables for the motors. MotorL and MotorR for the Left and Right motors respectively.
Setting these to values between 0 and 100 will drive the motors. Note that speeds below 30 or so may not be able to power the motors – it depends what batteries and what voltage is available.
The program below drives the left motor for 1 second at speed 60, then stops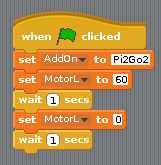 Step 6: Further Programming
Now visit the ScratchGPIO page dedicated to Pi2Go Mk2 for further tips and information.